Hearing Technicians and Technician Teams
Individuals and Couples to operate tractor-trailer units and give hearing tests to industrial workers.
We provide all the training you'll need to become expert in hearing testing.
Must have CDL A license with air brake qualification, good driving record and basic computer skills to conduct hearing tests.
Physical and drug screen required.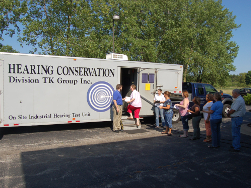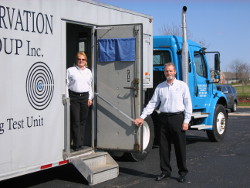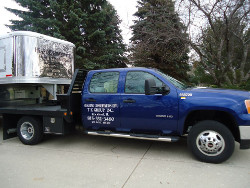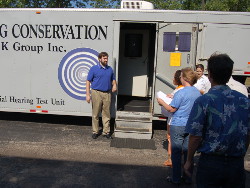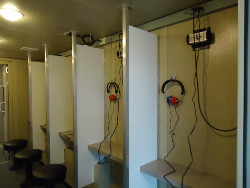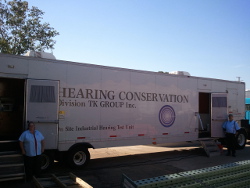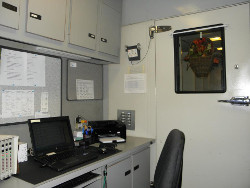 Why You Want This Job
Earn the equivalent of $70,000 team salary, as we pay most living expenses1
Join our mission to make America a healthier place to work
Explore the country and meet new people
Responsibilities
Drive 35'-40' testing unit to job sites
Perform hearing tests on groups of workers using a computer
Communicate regularly by email and phone with main office
Maintain a clean and organized testing unit
On road most weeks of the year
Requirements
CDL-A with air brake qualification
Computer experience with light typing skills
Attention to detail
Neat personal appearance
No pets
Benefits
Base salary of $38,320 for team
Tax-free per diems
Commissions
Paid lodging and expenses
Paid vacation
Health & life insurance; flex spending
401K with matching
About T K Group
We are dedicated to improving the health and safety of American workers. Since 1987 we have been conducting safety testing in all 50 states. Our testing services include hearing, vision, lung, blood, physical exams, and many more. Our testing units possess state-of-the-art technology and our staff follow rigorous testing procedures.
T K Group is an Equal Opportunity Employer. We are committed to equal treatment of all employees without regard to race, national origin, religion, gender, age, sexual orientation, veteran status, physical or mental disability or other basis protected by law.
Based on salary, average team commission, benefits, and paid expenses equivalent as reflected in cost of living for a couple as determined by MIT's Living Wage Calculator