Hearing Conservation Worker Training Video
NEW!
---
Train your workers in hearing conservation in under 8 minutes.
"Healthy Hearing in the Workplace" is a fresh approach to teaching the damaging effects of noise, choosing and using hearing protectors and preparation for and how to take a hearing test. This instructional DVD fulfills key OSHA, MSHA and FRA hearing conservation regulation training requirements.
Included on the DVD are bonus materials to assist your program, such a hearing conservationist's guide with a recommended training agenda, best practices, and sample language for worker instruction.
OSHA/MSHA/FRA training requirements covered:
Effects of noise on hearing
Purpose of hearing protectors
Advantages and disadvantages of protector types
Selection and fitting of protectors
Attenuation levels of various protectors
Use and care of hearing protectors
Purpose of hearing testing
Explanation of testing procedures
Purpose of noise monitoring
Procedures of noise monitoring
Bonus Material on DVD
Hearing conservationist's guide to worker training
Understanding your hearing test handout (English & Spanish)
Hearing protector comparison poster
Foam earplug insertion poster
Video Features
Languages: English & Spanish
Length: 7:48
Subtitles in English & Spanish
Chapters for quick subject matter review
Rent or Buy Streaming Edition
Rent streaming English and Spanish editions from Vimeo for a week or buy them outright.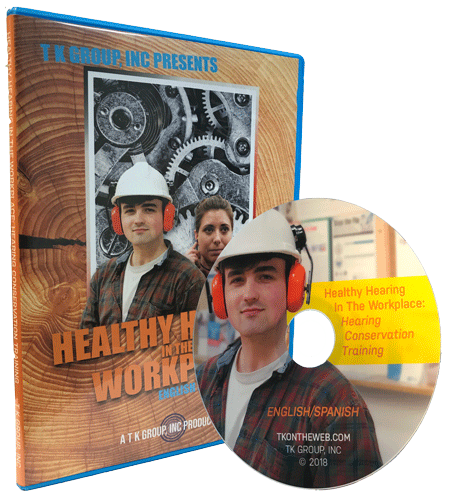 Coupon code approved!
Your discount has been applied to the prices
Coupon code not valid
Please re-enter the coupon code